Google Drive Windows 7 32-bit & 64-bit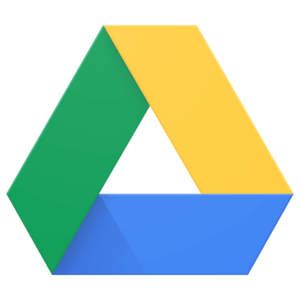 Download Google Drive [2023] Windows 7 32-bit & 64-bit. Latest version download for PC and Laptop.
Google Drive Overview
Google Drive is a cloud-based storage solution that allows users to easily store, synchronize, and share their files across multiple devices. Designed to work seamlessly with the Windows 7 operating system, Google Drive provides users a simple and effective way to manage their documents, images, and other essential files.
The user experience of Google Drive for Windows 7 is one of its standout features. The integration with Windows Explorer allows for smooth navigation and file management, making it easy for even those with limited technical knowledge to organize and access their files. The drag-and-drop functionality ensures that moving files to and from the Google Drive folder is quick and effortless.
One of the key advantages of Google Drive is its real-time synchronization capabilities. As soon as a file is saved or updated, the changes are automatically synced across all connected devices, ensuring that users always have access to the latest version of their files. This is particularly beneficial for those who work on multiple devices or collaborate with others on shared documents.
Google Drive for Windows 7 also offers robust sharing options, making it simple for users to share files or folders with others, either publicly or with specific individuals. Users can easily manage permissions, allowing them to control who can view, edit, or comment on their shared content. This level of control is essential for users who need to collaborate on projects or share sensitive information securely.
While Google Drive provides a generous 15 GB of free storage, users with more substantial storage needs may find this limiting. However, Google offers affordable upgrade options for those who require additional space, with plans starting at 100 GB and going up to 2 TB.
One potential drawback of Google Drive for Windows 7 is Google's lack of official support, as the company has since shifted its focus to Windows 10 and newer operating systems. This could result in compatibility issues or a lack of updates for the Windows 7 version. However, many users still report satisfactory performance and functionality despite this lack of official support.
Google Drive is a reliable and efficient cloud storage solution that offers seamless file synchronization, robust sharing options, and an intuitive user experience. While the lack of official support from Google may be a concern for some users, the overall functionality and convenience of Google Drive make it an excellent choice for Windows 7 users looking to streamline their file management and collaboration processes.
Screenshots
Technical Details
| | |
| --- | --- |
| Software Name | Google Drive |
| Developer | Google |
| Category | File Sharing |
| License | Freeware |
| Size | 293 MB |
| Operating System | Windows 7 32-bit & 64-bit |
| Language | English |