GS Auto Clicker Windows 7 32-bit & 64-bit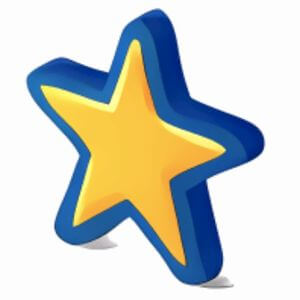 GS Auto Clicker
Goldensoft
Download GS Auto Clicker [2023] Windows 7 32-bit & 64-bit. Latest version download for PC and Laptop.
GS Auto Clicker Overview
GS Auto Clicker is a lightweight and easy-to-use software designed to automate repetitive mouse clicks, thus saving users time and effort. It is particularly beneficial for those who frequently perform tasks requiring constant clicking, such as playing online games or working on data entry tasks.
The user-friendly interface is one of the strengths of GS Auto Clicker. With its simple layout, even users who are not tech-savvy can quickly configure their desired settings. The software runs smoothly in the background and has minimal impact on the system, ensuring that it does not slow down other applications or processes.
The customization options available in GS Auto Clicker cater to a wide range of user preferences. You can choose the specific mouse button to be clicked, set the interval between clicks, and select whether to use single or double clicks. The software also supports hotkey functionality, allowing users to start and stop the auto-clicking process with a single key press.
Another notable feature of GS Auto Clicker is its ability to record sequences of clicks. This is particularly useful for tasks that require clicks in different locations on the screen, as users can create a custom script to automate the entire process. This level of automation significantly enhances productivity, especially for tasks that demand high accuracy and precision.
On the downside, GS Auto Clicker lacks advanced features in some alternative auto-clicking applications, such as support for random click intervals, conditional clicking, or more complex scripting. However, GS Auto Clicker's simplicity and ease of use make up for these shortcomings for users who only require basic auto-clicking functionality.
GS Auto Clicker is an excellent choice for users seeking a simple, effective solution for automating repetitive mouse clicks. Its user-friendly interface, customization options, and click sequence recording capabilities make it a reliable tool for enhancing productivity across various tasks. While it may not offer some of the more advanced features found in competing software, GS Auto Clicker is more than sufficient for those needing a basic auto-clicker that does the job without unnecessary complexity.
Screenshots
Technical Details
| | |
| --- | --- |
| Software Name | GS Auto Clicker |
| Developer | Goldensoft |
| Category | Tools & Utilities |
| License | Freeware |
| Size | 851 KB |
| Operating System | Windows 7 32-bit & 64-bit |
| Language | English |