K-Lite Codec Pack Windows 7 32-bit & 64-bit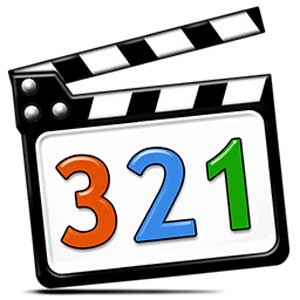 K-Lite Codec Pack
Codec Guide
Download K-Lite Codec Pack [2023] Windows 7 32-bit & 64-bit. Latest version download for PC and Laptop.
K-Lite Codec Pack Overview
K-Lite Codec Pack is a comprehensive collection of audio and video codecs designed to enhance media playback capabilities on Windows computers, including those running Windows 7. This software review will explore the advantages and potential drawbacks of
K-Lite Codec Pack, as well as its key features, to help you decide if it's the right choice for your media playback needs.
One of the primary benefits of the K-Lite Codec Pack is its extensive compatibility with a wide range of audio and video formats. By installing this codec pack, users can ensure smooth playback of virtually any media file, avoiding the frustration of encountering unplayable or poorly rendered content. This is particularly useful for Windows 7 users who may not have access to the latest built-in codecs available in newer operating systems.
Another advantage of the K-Lite Codec Pack is its user-friendly installation process. The installer allows users to choose from various codec profiles, from basic to advanced, depending on their specific requirements. This customization ensures that only the necessary codecs are installed, reducing resource usage and potential conflicts.
K-Lite Codec Pack also includes several media players options, such as Media Player Classic Home Cinema (MPC-HC) and MadVR, which can enhance media playback quality. These players offer additional features and customization options, providing users a more tailored and enjoyable media viewing experience.
Despite its numerous advantages, K-Lite Codec Pack has some potential drawbacks. Some users may find the sheer number of codec options overwhelming, especially if they are unfamiliar with the technical aspects of audio and video playback. However, the installer's guided setup and preset profiles help alleviate this issue by simplifying the process.
Another concern is that, as with any codec pack, there is a risk of compatibility issues or conflicts with other installed codecs. However, K-Lite Codec Pack is known for its stability and reliability, and the developers frequently release updates to address any known issues.
Key features of the K-Lite Codec Pack include:
-Wide-ranging codec support: Enjoy seamless playback of various audio and video formats, including MP4, MKV, AVI, FLV, and many more.
-Customizable installation: Select from different codec profiles based on your needs, ensuring optimal system performance.
-Integrated media players: Access additional media players options such as MPC-HC and MadVR for enhanced playback quality and customization.
-Frequent updates: Stay up-to-date with the latest codec developments and improvements through regular updates from the developers.
K-Lite Codec Pack is a reliable and versatile solution for users seeking to improve their media playback capabilities on Windows 7 systems. Its broad codec support, user-friendly installation, and additional media player options make it a valuable addition to any media enthusiast's toolkit. While the vast array of codecs may seem daunting to some users, the guided setup and preset profiles help simplify the process, ensuring a smooth and enjoyable media playback experience.
Screenshots
Technical Details
| | |
| --- | --- |
| Software Name | K-Lite Codec Pack |
| Developer | Codec Guide |
| Category | Codec Packs |
| License | Freeware |
| Size | 48 MB |
| Operating System | Windows 7 32-bit & 64-bit |
| Language | English |