WinRAR Windows 7 32-bit & 64-bit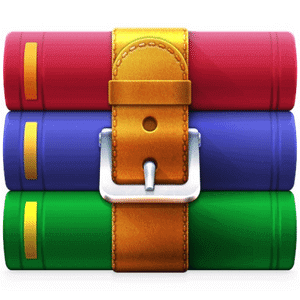 Download WinRAR [2023] Windows 7 32-bit & 64-bit. Latest version download for PC and Laptop.
WinRAR Overview
WinRAR is a program that can be used to open, create, and extract files from archives. It supports various formats, including RAR, ZIP, 7Z, and ISO. WinRAR is available for Windows, macOS, and Linux.
WinRAR is a powerful archive manager. It can backup your data and reduce the size of email attachments, decompress RAR, ZIP, and other files downloaded from the Internet and create new archives in RAR and ZIP file format.
WinRAR was developed by a company called RARLAB. The company also offers several other products, including a file recovery program and a compression tool for Android.
WinRAR is a shareware program, meaning you can try it for free for 40 days. After that, you need to purchase a license to continue using it.
WinRAR features are constantly being developed to keep up with the latest technology. For example, WinRAR supports the RAR5 file format, which offers better compression than the older RAR formats. WinRAR also supports Unicode, allowing it to display international characters in filenames correctly.
If you're looking for a program to open or create archives, WinRAR is a great choice. It's easy to use and has a wide range of features.
WinRAR vs. WinZip
There is a lot of debate over which program is better for compressing and extracting files: WinRAR or WinZip. Both programs have pros and cons, but in general, WinRAR is considered the better program.
WinZip is easier to use and has a more user-friendly interface. However, it doesn't support as many formats as WinRAR and doesn't have as many features.
WinRAR is more powerful and has more features, but it can be harder to use. However, it supports more formats and can do things that WinZip can't, such as repair damaged archives.
So, which program is better? It depends on your needs. WinZip is a good choice if you're looking for an easy-to-use program with a good range of features. However, WinRAR is the better choice if you need a more powerful program with more features.
Screenshots
Technical Details
| | |
| --- | --- |
| Software Name | WinRAR |
| Developer | win.rar GmbH |
| Category | Compression and Backup |
| License | Freeware |
| Size | 3 MB |
| Operating System | Windows 7 32-bit & 64-bit |
| Language | English |