Telegram Desktop Windows 7 32-bit & 64-bit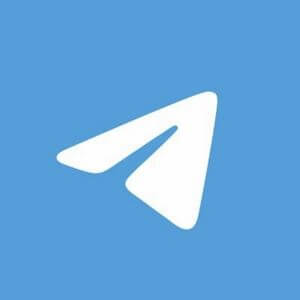 Telegram Desktop
Telegram
Download Telegram Desktop [2023] Windows 7 32-bit & 64-bit. Latest version download for PC and Laptop.
Telegram Desktop Overview
In today's digitally connected world, a reliable and secure messaging platform is more important than ever. Telegram Desktop has rapidly gained popularity as one of the best messaging applications due to its focus on privacy, security, and many valuable features. This review will explore what sets Telegram Desktop apart from other messaging services and why it has become the go-to choice for millions of users worldwide.
Cross-Platform Compatibility
Telegram Desktop offers seamless compatibility across multiple platforms, including Windows, macOS, and Linux. This cross-platform support ensures that users can access their chats, groups, and channels on any device, providing a consistent experience regardless of the operating system used. Furthermore, Telegram's cloud-based architecture enables users to sync their messages and files across all devices, making it easy to stay connected and up-to-date.
Privacy and Security
Telegram takes user privacy and security very seriously. It employs end-to-end encryption for secret chats, ensuring only the intended recipient can read the messages. In addition to this, Telegram's cloud storage is encrypted, providing an extra layer of security for your data. The application also offers two-step verification and self-destructing messages, further enhancing privacy and giving users peace of mind.
Groups, Channels, and Bots
Telegram Desktop shines when it comes to group and channel management. With support for groups of up to 200,000 members, Telegram allows for large-scale collaboration and communication. Channels provide a one-to-many broadcasting platform where users can share updates, news, and announcements with unlimited subscribers. To make things even better, Telegram offers a vast range of bots that can be added to groups and channels to automate tasks, perform moderation, and provide additional functionality.
File Sharing and Storage
Telegram Desktop excels in file sharing capabilities, allowing users to virtually send and receive any file type, including documents, images, videos, and executable files. With a generous file size limit of 2 GB per file and unlimited storage on Telegram's secure cloud servers, users can easily share and store large files without worrying about running out of space.
Customization and Themes
Telegram Desktop offers a high degree of customization, allowing users to tailor the application's appearance to their preferences. Users can choose from various themes, backgrounds, and font sizes to create a personalized messaging experience that suits their tastes.
Voice and Video Calls
Telegram Desktop also supports voice and video calls, offering users a convenient and secure way to communicate beyond text messages. These calls are encrypted, ensuring privacy and security during your conversations.
Telegram Desktop is a feature-rich, secure, and versatile messaging platform that caters to the needs of modern users. Its emphasis on privacy, security, and advanced functionality makes it an excellent choice for individuals and groups looking for a reliable messaging solution. With its cross-platform compatibility, customizable appearance, and growing user base, Telegram Desktop continues to solidify its position as a top contender in the messaging application market.
Screenshots
Technical Details
| | |
| --- | --- |
| Software Name | Telegram Desktop |
| Developer | Telegram |
| Category | Social & Communication |
| License | Freeware |
| Size | 35 MB |
| Operating System | Windows 7 32-bit & 64-bit |
| Language | English |