Private Tunnel Windows 7 32-bit & 64-bit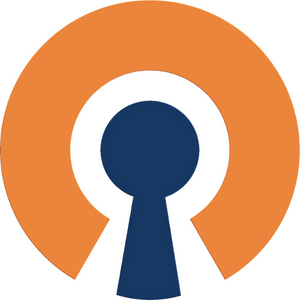 Private Tunnel
Private Tunnel
Download Private Tunnel [2023] Windows 7 32-bit & 64-bit. Latest version download for PC and Laptop.
Private Tunnel Overview
Private Tunnel is a VPN service designed to provide users with a secure and confidential internet connection. Developed by the same team behind the widely-used OpenVPN protocol, Private Tunnel boasts a strong pedigree in internet security. With its robust security features, ease of use, and affordable pricing, Private Tunnel has garnered the attention of privacy-conscious users seeking a reliable VPN solution.
Strong Security Features
Private Tunnel's primary focus is on security, and it delivers on this front by utilizing the highly-regarded OpenVPN protocol. With AES-256-bit encryption, your data remains secure and protected from prying eyes. The VPN also features DNS leak protection and an automatic kill switch that disconnects your internet connection if the VPN connection is lost, ensuring that your data is never inadvertently exposed.
Ease of Use
One of the standout aspects of Private Tunnel is its user-friendly interface, making it an ideal choice for both VPN newcomers and experienced users. The VPN client is available for various platforms, including Windows, macOS, Android, and iOS. Connecting to a server is quick and easy, allowing users to establish a secure connection with just a few clicks.
Global Server Network
Private Tunnel offers a decent selection of server locations spread across various countries. While the server network is not as extensive as other VPN providers, it still provides users with sufficient options to bypass geo-restrictions and maintain a reliable connection.
Speed and Performance
Private Tunnel delivers decent speeds for browsing, streaming, and downloading. Although it may not be the fastest VPN on the market, the service offers consistent performance, ensuring users can enjoy a smooth internet experience without significant speed drops.
Pricing and Plans
Private Tunnel offers a straightforward pricing structure with monthly and annual subscription options. The pricing is affordable and competitive, making it an attractive choice for users seeking a budget-friendly VPN solution. Additionally, Private Tunnel provides a 7-day free trial, allowing users to test the service before committing to a subscription.
Customer Support
Private Tunnel offers customer support through a ticket-based system, email, and an extensive online knowledge base. Although the service does not provide live chat support, response times are relatively quick, and the support team helps resolve user issues.
Key Features:
-Built on the trusted OpenVPN protocol
-AES-256 bit encryption
-DNS leak protection and automatic kill switch
-User-friendly interface for multiple platforms
-Global server network
-Consistent performance and speed
-Affordable pricing with a 7-day free trial
Private Tunnel is a solid VPN option for users seeking security, ease of use, and affordability. Its robust security features, user-friendly interface, and competitive pricing make it an attractive choice for those needing a reliable VPN service. While it may not boast the largest server network or the fastest speeds, Private Tunnel offers a dependable and cost-effective solution for maintaining online privacy and security.
Screenshots
Technical Details
| | |
| --- | --- |
| Software Name | Private Tunnel |
| Developer | Private Tunnel |
| Category | Antivirus and Security |
| License | Freeware |
| Size | 25 MB |
| Operating System | Windows 7 32-bit & 64-bit |
| Language | English |